Ever since the daylight savings time change, I find myself walking home from work after dark. It is unpleasant. Vassar Street is a dreary street at night: I pass strange architecture, industrial machinery, construction, and rats.
But every night, when I pass the Brain & Cognitive Sciences building, I stop to look at its wall. Across the street, a harsh light in the Stata Center's driveway casts a shadow of a young sidewalk-tree onto that wall. The shadow is a just little larger and just a little blurrier than the tree herself.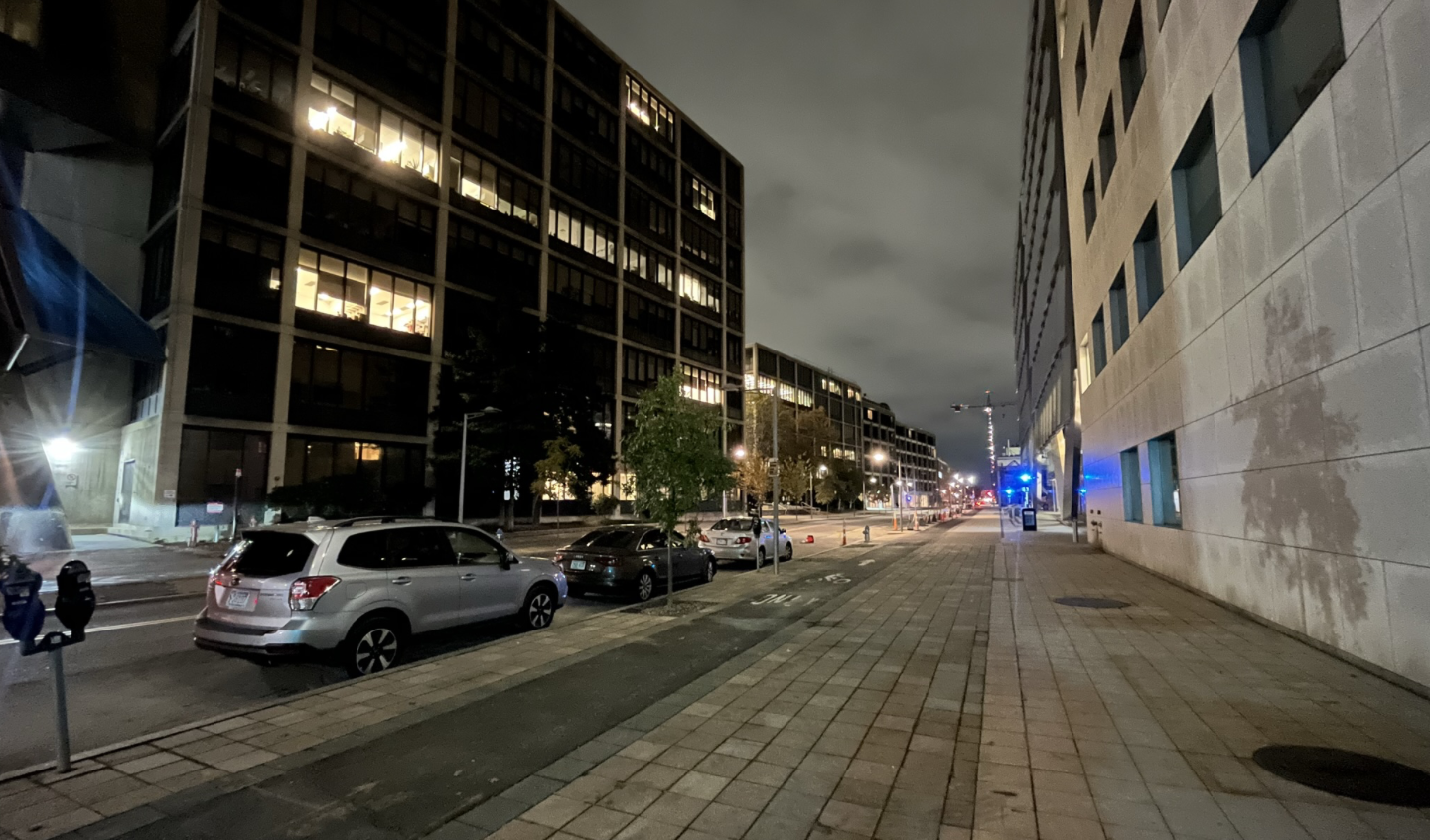 My world turns on that tree, I sometimes think. Look, I know that the tree casts the shadow and not the other way around. But when I walk by it, I can't help but see that living tree stretch its branches wide as if aspiring to grow into the size its shadow foretells.
Is it just me, or is this what it means to be a young person at MIT? The blinding light of unimaginable wealth, prestige, and power taking your wiry young frame and projecting it twelve feet into the future? A graduate education at MIT promises me a shadow vision of a slightly bigger, slightly hazier self. And I in turn find myself contorting my body and my mind in aspiration.
I take off my gloves and let the cold wash my fingers. The air is misty and damp. I turn away from shadow walls and face that little tree. Here and now, she's all there is.